Residence Casa di Caccia owes its name to an ancient house used by the gamekeeper from the early 70s when the pinewood was a private hunting reserve.
The tourist facility was founded in 1968 by the will of a German couple in love with Tuscany who wanted to blend the best germanic quality with the relaxed Italian style.
This family atmosphere can still be felt today, after the handover to the eldest son, so much that the first customers, mostly Germans, have been joined by many of Italian nationality.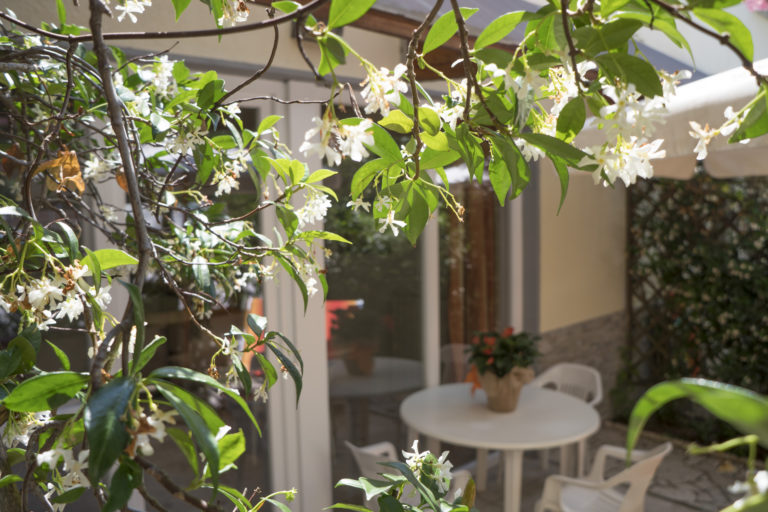 Nowadays we have 55% of Italian customers and the remaining 45% of foreign customers, mainly German-speaking.
We have 65% of regular customers who come back to visit us every year, and this is perhaps why, more and more often, we hear our customers say upon their arrival: "here we are again at home".
This is undoubtedly our best reward and a sign that we have done our job well.